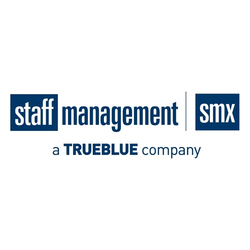 Production Assembly Associate
New Albany, IN
Staff Management | SMX has partnered with TG Missouri in New Albany, IN. Immediate positions with on the spot job offers and great pay! TRUE TEMP TO PERMANENT POSITIONS TO HELP YOU THROUGH THIS PANDEMIC!

BENEFITS:
• Up to 14.75/hr within 30 days!
• $300 Retention bonus paid out at 90 Days!
• TRUE TEMP TO PERMANENT POSITIONS
• Paid Training
• Weekly Paychecks
• Direct Deposit or Cash Card pay options
• Medical Benefits offered after first week
• Casual Dress Code
• Climate Controlled Environment
• Paid Time Off
• Sign on Bonus (Restrictions Apply)
• Referral Bonus (Restrictions Apply)
• $100 Referral Bonus

Production Assembly Associates will assemble interior components and molding assemblies for automobiles, including dash boards, consoles, air bag assemblies and door trims.

• No experience necessary (we will train)

• Must be at least 18 years old.
• Must be able to pass background check.
• Must be able to pass drug test.
• Stand for Shift Duration

• Injection molding
• Assembly
• Painting
• Forklift operation
• Assembly Associates work with and-or around moving mechanical parts
• Noise level varies and the production environment is climate controlled
• All positions require ability to lift 30-50 lbs
• Must be able to stand, walk
• Move about for shift duration (8-12 hours)
• Manual dexterity, normal or corrected vision to read directions, be able to visually inspect parts, and to distinguish colors

1st and 3rd Shifts Available

APPLY TODAY! There are limited positions available. Click the apply button to access the address to apply in person, email your resume, or you can select the online link to apply on our website. Preference will be given to applicants who provide a resume and/or demonstrate applicable experience. We look forward to hearing from you!

17462